Salad, salad, just salad! If you want to add variety to your vegetables, try potatoes. And dressing up. That's how it works.
The main points in a nutshell
If you like creamy salads, try using potatoes as an ingredient.
You can combine mustard with milk, vegetable stock or oil to create a creamy dressing.
It tastes great, for example, with romaine salad with goat cheese and green asparagus.
As a side dish, fries or porridge: There are many classic ways to prepare potatoes. Salad dressing is definitely not one of them.
But here potatoes can provide a creamy consistency.
Creamy potato dressing doesn't need many basic ingredients: mashed potatoes, sunflower oil, vegetable broth, salt and pepper. Depending on the recipe, other ingredients such as mustard or milk are added, for example with potatoes and bacon.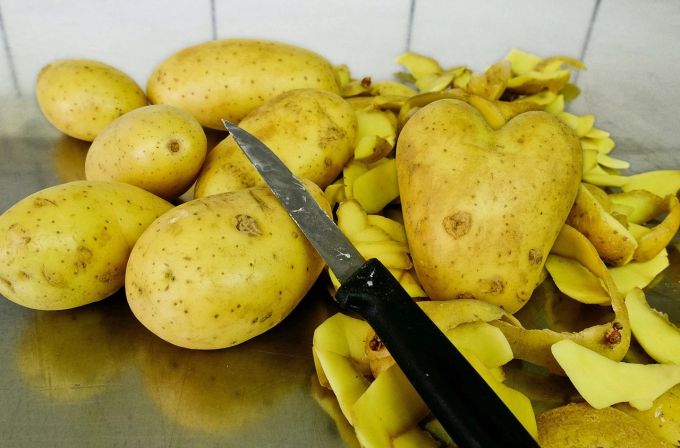 For this purpose, we take 50 grams of flour, peel the potato, wash it, cut it into small pieces and boil it in plenty of salted water.
Now cook the potatoes for about 20 minutes and cook four slices of lean bacon over medium heat.
Then mix potatoes, a teaspoon of mustard, 50 milliliters of milk and sunflower oil and 100 milliliters of vegetable stock and bacon fat.
Then mix finely with a blender and season with salt and pepper.
Potato and Bacon Wraps for Roasted Salad
Recipe Ideas: Serve a roasted salad with romaine hearts, green asparagus, and goat cheese and a potato and bacon dressing.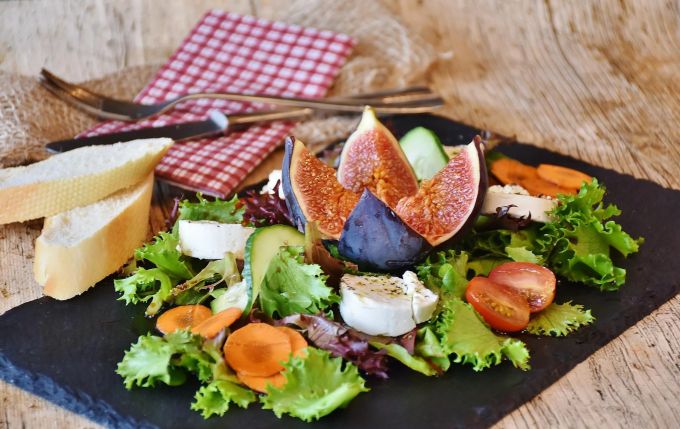 To do this, wash the hearts of two small romaine lettuces, cut them in half lengthwise, wash and drain 150 grams of green asparagus, 100 grams of tomatoes and 50 grams of radishes.
Remove the woody core from the lettuce and asparagus and cut the asparagus into bite-size pieces.
Now clean 100 grams of oyster mushrooms, cut them into strips with your hands, fry the cut sides of the salad in a little oil on the highest level for a couple of minutes. Fry the mushrooms for three to five minutes and season everything with salt and pepper.
To serve, divide the roasted lettuce hearts in half again and arrange the asparagus and mushroom mixture, diced tomatoes, radishes and goat cheese on a roll.
Finally, spread the bacon over the salad and sprinkle over the potatoes and bacon sauce
More on the topic:
Foodie Magazine